Tenda UH150 High Power Wireless USB Adapter provides your Mac or Windows laptop or desktop computer with high speed 150Mbps Wi-Fi access and superior wireless range. It features a High-Gain 5dBi Wi-Fi upgradable antenna and high power output to increase over double the wireless coverage and greater sensitivity than standard wireless 11n adapters.
Add Long Range Wi-Fi to your Computer
The signal is too weak for your computer to connect to the existing WiFi Hotspot? Now with high powered design, the UH150 attaches to an available USB port on your computer using the enclosed USB cable and provides long range Wi-Fi connectivity for connecting to your home Wi-Fi network or a Wi-Fi hotspot.
Upgradable Antenna for More Wi-Fi Range
Tenda UH150 Adapter features a detachable antenna that can be replaced with an indoor or outdoor high gain antenna for even more Wi-Fi range or for special installation applications.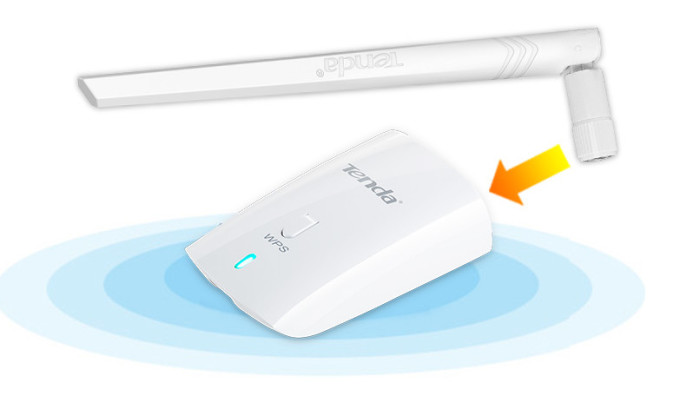 Desktop Design
In addition to its stylish and fashionable appearance, the desktop design is good for signal reception in various application environment, ensuring reliable and stable wireless connectivity.
Easy Security Setup At A Push of Button
Wireless security setup is simple. Just press both WPS( WiFi Protected Setup) buttons on the Tenda UH150 and WiFi router intended to connect, and the setup is done in a minute. No need to memorize long passwords.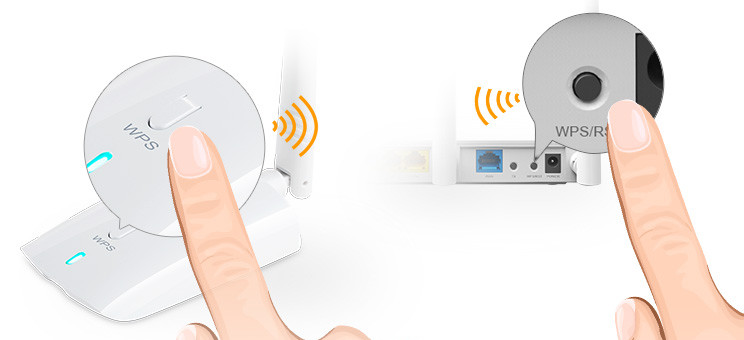 Universal Compatibility
Tenda UH150 High Power USB adapter works greatly under all Windows OS, including the latest Windows 8. What is more, it also perfectly works with all 2.4GHz 802.11n/g/b WiFi router, WiFi access point and WiFi hotspot.